Buying your first camera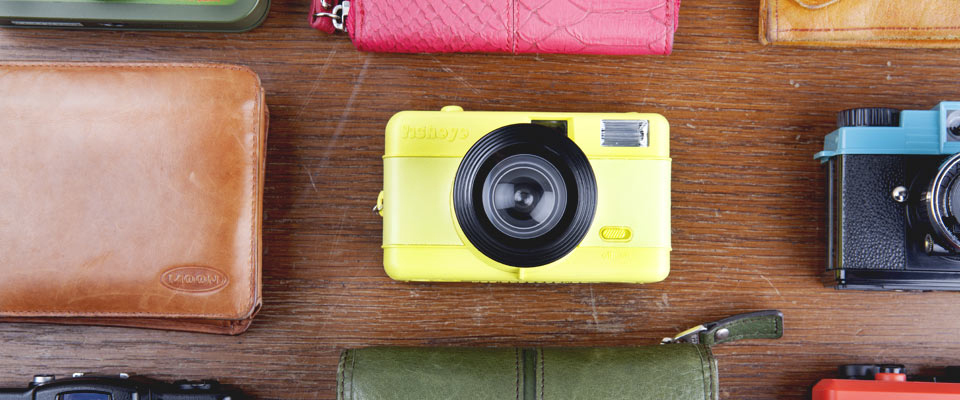 Not sure what first camera to treat yourself to? To help, we've come up with a range of suggestions. Also, don't forget to check out the latest additions to our product line-up for the freshest Lomography options!
So you'd like to buy your first Lomography snap-shooter. Congratulations! Let us take you through a few of the key questions to think about:
---
"Which kind of film do I want to use?"
Different Lomography cameras shoot different kinds of film. Some cameras shoot 35mm film; some shoot 110 film, and some shoot 120 film (also called medium format). 35mm film comes in canisters and produces rectangular photos. It's the kind of film you can pick up and develop in your local supermarket. You'll also notice that 35mm film has little perforations along the edge which are called sprocket-holes. In contrast, 120 film is larger and generally produces more detailed shots – 120 film doesn't have sprocket-holes. 110 film is used with pocket cameras and can also be conveniently processed in most photo labs. Instant film is used with instant cameras and does not require processing; it develops within seconds!
---
What kind of photos do I want to shoot?
You'll notice that each Lomography camera has something special about it. The Spinner 360° produces 360° panoramic photos. The LC-Wide takes ultra-wide photos and gives you the choice of 3 shooting formats. The Sprocket Rocket exposes the sprocket holes on each photo. The Supersampler shoots 4 snaps on each 35mm print. The Fisheye Baby allows you to capture fun, fisheye photos in a smaller, more portable format. The Lomo'Instant and Lomo'Instant Wide allow you to take instant photos with that distinct Lomographic touch – you can use color gel filters with the flash, or try shooting instant multiple exposures with these cameras! Take a look at each camera's features and pick the effect that fits you! Take a look at some Ideas by Photo to see the kind of shots you can produce with each camera.